« November 2005 | Main | January 2006 »
December 31, 2005
Use your camera with multiple apps simultaneously
SPLITCAM video clone capture driver software
From the site:
SplitCamera is a freeware virtual video clone and video capture driver for connecting several applications to a single video capture source. Usually, if you have a web-camera connected to your computer, you cannot use it in more than one application at the same time, and there is no standard Windows options that makes it possible. SplitCam driver allows you to easily multiply your web-camera video in any conferensing software like ICQ, Yahoo, MSN Messenger, or whatever... and to broadcast it to many users at a time. With SplitCam you can connect up to 64 clients to a single video source. In a few words: SplitCam does just what its name says: it splits the video stream coming from the video source and tunnels it to numerous other client applications.
Thanks Spencer
Posted by vanevery at 01:02 AM | TrackBack
December 30, 2005
Are we in Bubble 2.0..?
Bubble 2 0 Fish And Dirty Words
I am pretty sure that we are but it is a small fry bubble not a multi billion dollar bubble. Then again, these small innovative companies may just continue to be just that and may not need to be bought by GEMAYA to survive and thrive.
Hmmmn.. GEMAYA, similar to Googlezon.
Posted by vanevery at 10:58 PM | TrackBack
December 21, 2005
Proxying AJAX requests (works for Processing loadStrings and Java Applets as well)
XML.com: Fixing AJAX: XMLHttpRequest Considered Harmful
Posted by vanevery at 07:25 PM | TrackBack
December 19, 2005
PHP command line - Manual
PHP: Using PHP from the command line - Manual
I reference this and point others to it often enough that I should keep it around..
And now a short message for our search engine:
PHP CLI interface command line
Posted by vanevery at 10:06 AM | TrackBack
December 18, 2005
Music publishers going after lyrics sites
BBC NEWS | Entertainment | Song sites face legal crackdown
Grumble grumble.. increased sales, free information.. grumble. dumb move.. obviously people want this, where do you find it legitimately. grumble.
Posted by vanevery at 11:32 AM | TrackBack
December 14, 2005
Lines Mirror
A piece that I have been working on. Inspired by Toshi and Shiffle.
Video: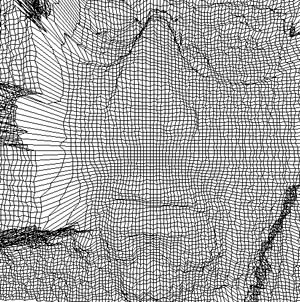 Application:
flat3d.zip
Posted by vanevery at 03:12 AM | TrackBack
The perfect Linux HD capture card (it seems)
pcHDTV
Makers of the Linux based (at least the drivers) HD-3000 HDTV card. Now if I can ever get around to building my myth box..
Posted by vanevery at 02:07 AM | TrackBack
Social Networking Site for Visual Programmers
CodeTree: Watch Your Code Branch Out and Grow.
From the site:
Welcome to CodeTree, a social networking community created to bring new media artists, programmers, and students using Macromedia Flash and Proce55ing together. Learn more about this site, start browsing the code, or join the community and start sharing your code today!
Posted by vanevery at 01:57 AM | TrackBack
Content for P2P about P2P (almost)
THE.SCENE
From the FAQ:
Q: What is "The Scene" in real life?
A: The Scene is the piracy underground where 99% of pirated movies, songs, video games, etc start out. There, thousands of pirates upload, download, and trade files (often illegally) using FTP sites. From there, the files make their way onto the peer-to-peer networks, that so many know and love.
Posted by vanevery at 12:16 AM | TrackBack
December 13, 2005
Rocketboom on TV..
TV Stardom on $20 a Day - New York Times
Lots of vlog reporting but the main juice here is that Rocketboom is on TiVo's.. Hmmn.
From the article:
TiVo, which can now be used to watch Web video on home television sets, just signed a deal to list Rocketboom in the TiVo directory - making it as easy to record as conventional television programs like "60 Minutes" and "Monday Night Football." Giving up no creative control, Ms. Congdon and Mr. Baron will get 50 percent of the revenue from ads sold by TiVo to appear before and after their newscast, and their show will gain access to more than 300,000 TV sets connected to those new TiVo boxes.

Posted by vanevery at 10:33 AM | TrackBack
December 12, 2005
MPEG Conversion Software
Squared 5 - MPEG Streamclip for Mac OS X
Looks like a nice peice of freeware.
From the site:
High-quality converter for MPEG files, QuickTime and transport streams compatible with the new iPod!
You can use MPEG Streamclip to: open most movie formats including MPEG files or transport streams.
Posted by vanevery at 04:06 PM | TrackBack
December 11, 2005
Regular Expression Tutorial
Regular Expression Tutorial - Learn How to Use Regular Expressions
Posted by vanevery at 09:31 PM | TrackBack
Good WML/WAP related development resources
The Wireless FAQ
WURFL: the Wireless Universal Resource File
Yahoo Groups: wmlprogramming · WML ,XHTML MP and Wireless-related stuff
Posted by vanevery at 08:14 PM | TrackBack
December 10, 2005
Build Your Own Geocoding Solution with Geo::Coder::US
Build Your Own Geocoding Solution with Geo::Coder::US
I can think of a couple of classes that could use this. On my list..

Posted by vanevery at 09:10 PM | TrackBack
Interesting Art and Technology Lab
V2_ :
Home
Seems like it might be a place similar to Eyebeam (in NYC).
From the site:
V2_, Institute for the Unstable Media, is an interdisciplinary center for art and media technology in Rotterdam (the Netherlands). Founded in 1981, V2_ is an organization that concerns itself with research and development in the field of art and media technology. V2_'s activities include organizing (public) presentations, research in its own media lab, publishing, developing an online archive and a shop offering products that are related to V2_'s area of interest.
Posted by vanevery at 09:06 PM | TrackBack
Asterisk: The Future of Telephony
Asterisk Documentation Project - Project Information
Book available online, Creative Commons licensed. Very nice..
A good book for anyone doing anything with Asterisk!
Posted by vanevery at 08:57 PM | TrackBack
Hacking OSX onto x86
How to Build an Intel Mac
Don't want to wait for the shiny new OSX/Intel boxes that will arrive next month (pure speculation that Apple will release one or two at MacWorld). Build your own!
Get more dirt here: OSx86 Project.
Posted by vanevery at 10:44 AM | TrackBack
Good Question
Emmy Advanced Media - Television Business News: Who Are The Real Pirates?
Shelly asks a good question that the media companies should be asking themselves. Particularly the music companies. In essence, they need to realize that fair use is fair and good and people WANT media on their own terms.
From the post:
How many times will you buy the same master file? That question is being answered every day on P2P networks, via email and podcasts. Obviously, some consumers are willing to pay for the convenience of not having to bother converting their own files to be used in all of their devices. But there are far more consumers who would rather not pay for the same thing over and over again.
Posted by vanevery at 10:24 AM | TrackBack
Java + VNC, nice..
VNCj
Add remote GUI control capabilities into your Java app. Very very nice..!
Posted by vanevery at 10:15 AM | TrackBack
December 09, 2005
Blue-ray players will run Java
Java to appear in next-gen DVD players | CNET News.com
From the article:
"The Blu-ray Disc Association, the standards body for the format, has decided it will adopt Java for the interactivity standards," said Yasushi Nishimura, director of Panasonic's Research and Development Company of America, speaking at Sun's JavaOne trade show here. "This means that all Blu-ray Disc player devices will be shipped equipped with Java."
Java will be used for control menus, interactive features, network services and games, Nishimura said.
Cool! But as Chris Adamson says, "Gimme some tools!" (from: We Love Blu-Ray Java! It's Perfect! Now Change.
Posted by vanevery at 09:40 PM | TrackBack
Future of Television Conference
Beyond TV: TVSpy.com Next Generation TV
So, I went to the Future of Television conference a couple of weeks ago and was somewhat suprised. Last year, I poked my head in to see what was being discussed and it was a big snooze. After checking out the website, I figured it was worth my time this year so I went.
Wow.. I was surprised. You wouldn't know it but there are people in TV who really "get it"... Larry Kramer from CBS most notably get's it.
Here is what I had to say on the day of:
I am writing from Future of Television Conference at NYU's Stern School of Business today. I am here for several reasons, first of all I would like to know what the networks and traditional media concerns think of the scrappy interactive folks. Second, I am here doing recon. Specifically, I would like to know how long video bloggers and other decentralized media creators have before traditional media begins to offer enough of what they are doing to satiate "consumers". (Perhaps that is not exactly my fear but close enough for now.)
First of all, I have to say that Larry Kramer gets it. He really does. He is open to experimentation. At CBS he has launched many interactive initiatives from a broadband news channel to podcasts of daytime soaps to fantasy sports sites to deep entertainment content add-ons to viewer/user photo posting to writer and producer blogs to actual audience participation through SMS. Phew..
CBS isn't the only media company doing this type of experimentation. The other networks, cable and broadcast are doing the same or similar. Notable is ABC News Now, ESPN, Playboy and the like.
The question is, whether or not this is enough. Will this engage and empower viewers enough to keep them despite the ever growing number of alternative content channels. The networks certainly know how to deliver programming to a passive audience. They are just beginning to support a more engaged and digitally connected viewer.
A later speaker in the day, IBM's Saul Berman described the audience by categorizing them in 3 camps. "Massive passives", the folks that CBS has always served, lean back, over 35, want to be entertained but don't feel compelled to buy the latest gadget or create their own media.
The next camp, arguably the focus of most of these efforts he described as "Gadgetiers". He describes this group as heavily involved in content, they are fans, will seek out other individuals who are interested in the same content they are. They will purchase the latest devices, use time shifting (TiVo) and will space shift (TiVo To Go). They are also the heavy buyers, the early adopters, in short, the people that the advertizers (and therefore the networks) covet.
It remains to be seen whether what the networks are starting to do will appeal to this group in the long run. In the short term, it is clear, if you put it out there they will come. How long they stay is another matter.
The last camp, the "Kool kids", the ones really getting all of the attention, are the hardest to understand. He suggests that this is the group that rejects DRM and "walled gardens", in short, the group that wants media on their own terms. This is the group that uses P2P software and is heavily social. They have dream devices that aren't out in the market as of yet.
I know that the kks (short for "Kool kids") are what have network executives up at night. They are the hackers and inventors who are really driving the internet. TV and media in general will fit into their game or be disregarded.
Ok.. So the big question at the end of the day? Will the cable and TV networks run scared and do everything possible to protect their business models or will they embrace the new like they must. My feeling after this conference is that they have learned something from the music industry and will try to embrace but there will still be a major shakeup and Yahoo! and Google just might become the "new" networks. Good or bad.
Posted by vanevery at 09:31 PM | TrackBack
MyBBCPlayer
Technorati Tag: MyBBCPlayer
So, the BBC is launching a P2P media delivery platform. The link above will tell you to what the blogger's have to say.
I can't wait to try it! Will I be able to in the US?
Posted by vanevery at 08:33 PM | TrackBack
Video Stream Ripping (Recording)
Streamingmedia.com: Grabbing, Ripping, and Saving Streams
Fair Use? Yes!

Posted by vanevery at 06:12 PM | TrackBack
AIM + Java
Create a Java TOC2 Class to Communicate with AIM
AIM + Java.. Nice, didn't know that AOL had a publicly available AIM protocol.
From the article:
However, you may not be aware that the protocol underlying AIM, called TOC2, is the gateway through which you can create a lot of customized AIM-based applications. AOL provides an API that anybody can use to connect to TOC2 and AOL's network.
Posted by vanevery at 05:04 PM | TrackBack
David Pogue writes "What's Holding Back the Digital Living Room?"
What's Holding Back the Digital Living Room? - New York Times
In the article he posits a couple of theories ending up with:
Could it be that the digital living room concept is equally flawed--and all Silicon Valley's horses and all Asia's men are barking up the wrong tree?
Perhaps I am jaded today but I think the concept that Silicon Valley is pushing forth is flawed for many reasons. First and foremost is that entertainment companies don't understand interactivity (games aside) and tech companies don't understand entertainment, specifically that their content doesn't *work* on TV.
After saying all of that, I do believe that there is a way to "infect" the entertainment industry with interactive technology. Some day I will let you all know how. ;-)
Posted by vanevery at 04:42 PM | TrackBack
December 08, 2005
EPIC is about to arrive, powered by Googlezon
Posted by vanevery at 02:28 PM | TrackBack
Symbian Dev on OS X
Simon Woodside | HOWTO develop Symbian apps using Mac OS X
Posted by vanevery at 12:49 PM | TrackBack
Mobile Location Tracking Library
Welcome to the Place Lab homepage
Java based location finding libraries using GPS, GPRS, WiFi and Bluetooth (all the good stuffs).
From the site:
Place Lab is software providing low-cost, easy-to-use device positioning for location-enhanced computing applications. Place Lab tries to provide positioning which works worldwide, both indoors and out (unlike GPS which only works outside). Place Lab clients can determine their location privately without constant interaction with a central service (unlike badge tracking or mobile phone location services where the service owns your location information).
Posted by vanevery at 12:57 AM | TrackBack
Mologogo - Internet enabled mobile phone tracking

From the site:
Mologogo is a free service that will track a friends GPS enabled cell phone from another phone or on the web. Mologogo also serves as a dirt-cheap tracking system, so go ahead and fauxjack something.
Posted by vanevery at 12:36 AM | TrackBack
December 07, 2005
CDMA hacking
Welcome to BitPim
From the site:
BitPim is a program that allows you to view and manipulate data on many CDMA phones from LG, Samsung, Sanyo and other manufacturers. This includes the PhoneBook, Calendar, WallPapers, RingTones (functionality varies by phone) and the Filesystem for most Qualcomm CDMA chipset based phones.
Posted by vanevery at 11:44 PM | Comments (1) | TrackBack
December 05, 2005
XMLTV
Cover Pages: XMLTV
Continuing with my links to computer in living room technology.
From the site:
XMLTV is a set of utilities to manage your TV viewing. They work with TV listings stored in the XMLTV format, which is based on XML
Posted by vanevery at 02:40 AM | TrackBack
Apple Rumored to be building Mini into a set-top-box
Think Secret - Road to Expo: Reborn Mac mini set to take over the living room
The living room is HOT!
From the site:
Apple's Mac mini will be reborn as the digital hub centerpiece it was originally conceived to be, Think Secret sources have disclosed. The new Mac mini project, code-named Kaleidoscope, will feature an Intel processor and include both Front Row 2.0 and TiVo-like DVR functionality.
is Apple's remote control and television like display functionality that they are currently building into iMac's.
Posted by vanevery at 02:38 AM | TrackBack
TiVo - Yahoo Integration Screen Shots
Zatz Not Funny. . . Exclusive TiVo Beta Photos
Interesting.. Looks like WebTV is making a come back! ;-)

Posted by vanevery at 02:31 AM | TrackBack
Searching Podcasts
Wired News: Podcast Chaos Be Gone
Wired article about two new companies dedicated to searching podcasts.
From the article:
Podzinger and blinkx scour audio content for keywords by translating the audio into text and creating an index for quick searching. It's a significant step above traditional search engines that identify only keywords in a podcast's metadata, such as the headline and introductory notes describing the audio file's general content.